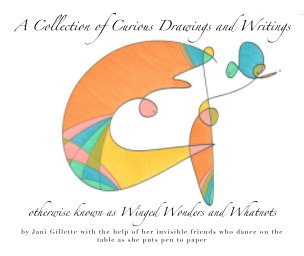 otherwise known as Winged Wonders and Whatnots, Pull back the curtains and experience a world of Winged Wonders and Whatnots. A collection of drawings and writings, a portal into what's emerging, an invitation to dance with a new resonant beat, ..., October 4, 2014
Hello there, my name is

Jani

Gillette

, happy to be living on this spinning orb called Earth alongside so many wonders, you included. I draw and write because I have so much inside me that wants to...