About the Book
Artists, of any kind, should be free to express themselves as they like and people must be free to decide what to like and what to dislike.
After being blocked to interact on a (in)famous platform several times because I published something considered "too strong" while on that same platform there are images much "stronger" than mine, I stopped publishing on that platfom and started thinking to create a magazine like this.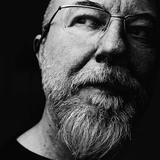 I am an Italian photographer, currently working on the lake of Como and sometimes around the world. Known for my portraits, I recently started to approach photography from a more artistic point of view, I've been published on several magazines throughout North America, Europe and Australia. Lately, I'm selling my images as fine art prints.