Of Crank and Chain: Cyclocross
Domestic Cyclocross in Word and Image
by Drew Coleman
About the Book
Of Crank and Chain: Cyclocross is a 240 page photographic and written expression of domestic cyclocross in 2019. Captured locally in the Pacific Northwest as well as at UCI events around the nation, the book is not organized by the events themselves, but rather by parts of a race day from the events spanning the season, blended together and presented as one continuous event. Mixing black and white along with color, none of the images contain captions of the who and the where, because, in a way, a season is a singular event and also features images of amateurs and professionals and doesn't draw a distinction between them. In the United States, all racers suffer on the same track on any given day. In that respect, American cyclocross paints amateurs and pros with essentially the same brush. The book is about what it is to race cyclocross and what goes into it, as opposed to a year in review. Contributors to the project include Molly Cameron, National Champions Gage Hecht, Clara Honsinger, and Stephen Hyde and edited by poet Laura Winberry who also contributes original works.

When Ira Ryan and I began plant the seeds for the project during coffee sessions in January, no one could have predicted what was to come. Now, with the change of seasons around the corner, the words and images have taken on a new context and the hope is they help fill a little bit of the void as we go into Fall and Winter without racing.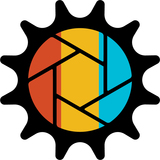 Based out of Portland, Oregon I am a content creator who specializes in action and sports photography and cinematography for brands, athletes, events, and teams. In the past year I travelled all over North American and 18 states to shoot for clients. In addition to action sports work, I am also do a great deal of portrait and product photography. While I have been a part of multiple film crews, large-scale production is not my forte. Rather, I prefer small, intimate run and gun filmmaking and natural light photography. Additional I also teach film and photography as well as English at the college level.