How Things Work
A Brief History of Reality - Part 1 Dualism
by Frank Elkins
About the Book
From the first bite of the "apple" in the Garden of Eden, to the personal computing revolution unleashed through the innovative technology of Apple Computer, the arch of dualism has been all-encompassing.

What separates human beings from all other animals is our obsession with understanding the nature of existence and our reality. As self-conscious creatures, we question our experience in terms of our unique relationship to it. The questions regarding reality and how it affects our relationship with existence, reflect the fundamental premises leading to the greatest advancements of humanity: language, mathematics, philosophy, religion, science, medicine, art, music, politics, and more. It could certainly be argued that our recognition, understanding, and manipulation of reality is the essential history of our species.

The first glimpse of reality came through our direct experience with the patterns of existence. This duality served as the gateway for considerations far beyond the world of experience, into the world of understanding. The eventual fruit of that ancient investigation has resulted in the digital revolution that we are now experiencing today. We now stand on the threshold of the next transformation of reality. The abstract qualities of quantum mechanics and digital technology offer a perspective on existence that is stranger and more bizarre than anyone, from any time, could have possibly imagined.

This book encompasses both the history and consequences of our struggle to grasp the concept of reality and the nature of our existence. The reconciliation of experience, understanding, and consciousness now offers us a novel view of reality, and its consequences as manifested through existence, that is reflected through pure abstraction. We stand on the abyss of the most important revelation of all time: Reality, is not as real as we thought.

Here is how it works.
Features & Details
Primary Category: History
Additional Categories Religion & Spirituality, Medicine & Science
Project Option: 6×9 in, 15×23 cm
# of Pages: 82
Isbn

Softcover: 9781715627294
Hardcover, ImageWrap: 9781715627300
Hardcover, Dust Jacket: 9781715627317

Publish Date: Oct 10, 2020
Language English
Keywords

science

,

history

,

reality

,

metaphysics

,

philosophy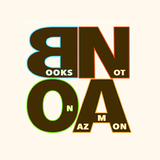 "Uniquely Independent Books – For Uniquely Independent People!" These books are specifically designed to be the best single book you can read on a particular subject, or provide a unique perspective and commentary on our contemporary reality. None of these books are available through Amazon or other traditional or online bookstores. We support independent thought and independent thinkers; Embrace the Independent Spirit! BNOA books make an excellent, and unique, inexpensive gift for friends and loved ones. Can't think of "Just the right thing" for someone special? This is the place!