About the Book
"Chasing The Wild" is a collection of wildlife photos taken by Shauna Humrich. Wild black bears in Minnesota, a coyote in Missouri, wild turkey in Colorado and hummingbirds in Iowa are just a few of the photographs included in this collection.
Features & Details
Primary Category: Fine Art Photography
Additional Categories Nature / Wildlife, Arts & Photography Books
Project Option: Large Square, 12×12 in, 30×30 cm
# of Pages: 40
Isbn

Hardcover, ImageWrap: 9781715655587

Publish Date: Oct 15, 2020
Language English
Keywords

bears

,

birds

,

wildlife

,

Humrich photography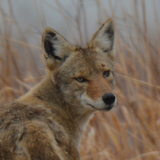 Photography is my passion. I began shooting at age eleven with a little Brownie, but not until I dared to enter a photography competition at the Ankeny Art Center did I allow myself to really share my passion. To believe there are others who enjoy the art I create was the greatest award I could have received from the event. Every individual, animal, plant, and object has intrinsic beauty. Behind the camera I can take the time to see, hear and feel the story or rhythm being projected. We all color our worlds with our own mixes of paint and I hope to capture moments, colors, lines, and reflections that will inspire folks to slow down and enjoy life's simple pleasures or see the scenes of everyday life in a new or different light.