Fine Art Photographs For Art Collectors—Catalog Six
The Photographic Art of Michel Godts
by Michel Godts
About the Book
This art book covers the 2020 sales catalog of fine art photography by Michel Godts. The 60 photographs are arranged in collections: Urban and Rural Scenes, Close Impressions, Aircraft Skin Textures, Abstract Photography, Public Art, Portraits. Michel Godts is a Belgian-American photo artist who has been taking photographs since the early seventies. He began to sell his work to art collectors in 2008.

• 60 pages + cover pages
• Printed by Blurb (after your order) in their premium magazine format that is similar to a softcover book.
• The interior pages have a velvet-finish quality that beautifully renders the artworks.
• The cover has a satin UV coating.
• Perfect binding spine

This book is also available as a free eBook on the author's website.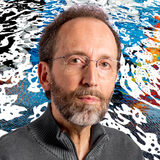 A graphic designer and photo artist, Michel Godts has been taking photographs since college. Until 2014 most of his photographic work concentrated on urban subjects. Since then, while still taking photographs in mostly urban settings, he also explores the possibilities of manipulated photography to create abstract compositions, photo illustrations, and digital mixed media art. Michel Godts was raised in Brussels, Belgium, and moved to the USA in 1987. He holds dual citizenship and speaks French and English. On his website: • Browse his recent and past work. • Purchase limited single edition prints and unsigned photo prints. • Discover free eBooks and other books that feature his photographic art.