COVID-19 ve Sosyal Kanser
COVID-19 and Social Cancer
by Mehmet Keçeci
This book may be found in online bookstores, like Amazon.com, using the ISBNs below:
Softcover ISBN:
9781034755142
About the Book
COVID-19 ve Sosyal Kanser: COVID-19 and Social Cancer

Bu kitap toplumlarda oluşan farklı sorunlara değinilerek sorunların çözümleri için bâzı önerilerden oluşmaktadır.

Dünya genelinde âdil olmayan bir eşitsizliğin varlığı yadsınamayacak derecede açıktır. Bu eşitsizlik COVID-19 ile hem daha görünür olmuştur hem de daha da artmıştır.

Toplumlarımızın, devletlerimizin sosyal bir kansere dönüşmeden yapılabilecekler için düşünceler ve çâreler üretmeliyiz. Kitabıma bu gözle bakarsanız fâydalı olacağı kanısındayım.

Bu gidiş nereye (Where is this going)? Mehmet Keçeci, 25.03.2021 ile aslında bütün toplumlara bir manifesto, bildiri çağrısıdır.

Features & Details
Primary Category: Self-Improvement
Project Option: 6×9 in, 15×23 cm
# of Pages: 166
Isbn
Publish Date: Apr 08, 2021
Language Turkish
Keywords

Social

,

Sosyal

,

Kanser

,

Cancer

,

COVID-19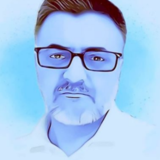 PhD. student in Physics (thesis term) International Articles: Keçeci Mehmet (2020). Discourse on the Second Quantum Revolution and Nanotechnology Applications in the Midst of the COVID-19 Pandemic of Inequality, International Journal of Latest Research in Science and Technology. 9(5):1-7. DOI: https://doi.org/10.5281/zenodo.7483396 shortDOI: https://doi.org/jtnm https://www.mnkjournals.com/journal/ijlrst/Article.php?paper_id=11004 Keçeci Mehmet (2011). 2n-dimensional at Fujii model instanton-like solutions and coupling constant's role between instantons with higher derivatives. Turkish Journal of Physics , 35(2):173-178 . DOI: https://doi.org/10.3906/fiz-1012-66 shortDOI: https://doi.org/jp4p https://journals.tubitak.gov.tr/physics/vol35/iss2/10/ (MIE, CK-12, Flipgrid, Nearpod, Adobe, Soundtrap, WeVideo, Newsela, Mote) Certified Educator Buncee Ambassador & Wakelet Community Leader Elsevier Group Member Certified Microsoft Innovative Educator, 2016