Grid Trek Magazine April 2021 Issue 4
Ebook
Second Life Travel
by Mayaeight, Rukia54
This is the price your customers see.
Other versions of this book
About the Ebook
Grid Trek Magazine

A travel magazine dedicated to bringing you news about the most exciting and beautiful Second Life locations!

Every month, Mayaeight will present in this beautiful magazine photos and descriptions of locations around the grid!



The best in dancing and clubs!

The best in activities!

The best in romance!

The best in fantasy and role-play!

The best in shopping!

The best in international destinations!

The best in beaches!

The best in games!

The best in featured events!
Primary Category: Travel
Additional Categories Computers & Internet, Arts & Photography Books
Version Fixed-layout ebook, 188 pgs
Publish Date: Apr 19, 2021
Last Edit Apr 19, 2021
Language English
Keywords

Second Life

,

virtual travel

,

travel

,

photography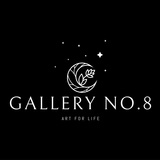 Come on an adventure outside the Matrix. Explore the world through a different lens. Gallery No. 8 is committed to creating one-of-a-kind art with high quality in mind. No two artworks are the same. All work is economically priced. We believe that customer satisfaction and enjoyment should rate above profit, so you will find original, high-quality art on our site at very reasonable prices.