Flowers
Earth laughs in flowers.
by Tom Carroll
About the Book
This book contains photographs of 40 domestic, wild, and cut flowers across the East Coast of the United States.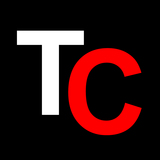 Tom Carroll is an award-winning nature, landscape, travel, and eclectic photographer and lecturer based in North Carolina. Visit www.TomCarrollPhotography.com for photography and lecture presentations on Photographic Composition and Visual Design in Photography.