Followership: the manual (4th ed.)
A collection of essays
by J. Michael Dumoulin
About the Book
Soft cover, illustrated. This book is for "followers," but not just any subordinate. It's for the leader-enabler, that really, really good deputy, "his right arm man," or "best Girl Friday ever," that employee who is mostly invisible but things just seem to succeed around. Great followers and Followership have been around from the beginning but usually both are overshadowed by Leadership's rewards and the charisma of leaders. During all that time, however, followers have noted, tested, and refined truisms by carefully studying the leaders they've choosen to follow. Perhaps the first of its kind, this book collects those tenets and wraps them up in a practical pocket-sized manual.
Features & Details
Primary Category: Business & Economics
Additional Categories Self-Improvement, Inspiration
Project Option: Small Square, 7×7 in, 18×18 cm
# of Pages: 80
Isbn
Publish Date: Jun 25, 2021
Language English
Keywords

gift

,

boss

,

leader

,

military

,

follow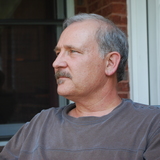 J. Michael Dumoulin is a 30-year Air Force veteran; a NASA retiree; former museum strategic initiatives director; and an author/illustrator. He is an award-winning communicator, a writer, and exhibit designer. He published his first book, "This and That," in 2011. The three-book set "Flatcreek Tales" (2015) were his 2nd, 3rd, and 4th books. J. Michael's fifth book, "Followership: The Manual" came out in 2016 (4th ed., 2020) and "Great Nations Dare to Explore" in 2017. "A Frenchman's Duty," (1st ed) is available at Amazon and on Kindle, and someday, when he feels old enough to release a memoir, "The Threads that Bind" (2019) will be, too. Dumoulin's 9th book, "Balanced on a Moment," was released in 2020. Colonel Dumoulin earned a B.A. in Graphic Art at Florida State and a B.S. in Advertising at the University of Florida. Awarded a Masters in Public Communications from Boston University, he also holds a post-Masters certificate in National Strategy from the Air Force's Air University.