Wild Grace
a pictorial pilgrimage to Clear Creek Abbey
by Julie Ash
About the Book
Wild Grace: a pictorial pilgrimage to Clear Creek Abbey features over twenty colorful photos taken in and around the Abbey between 2013 and 2020, including one during the epic Three Hearts Pilgrimage in October 2020 that was taken by one of the monks. Embellished with inspiring quotations from Sacred Scripture, this photobook will entice you to visit or serve as an inspiring souvenir of your pilgrimage to Clear Creek Abbey, the only Benedictine Abbey in the United States belonging to the famous Congregation of Solesmes, France.

Situated in a rugged rural area of northeastern Oklahoma, Clear Creek Abbey is home to approximately sixty monks, dedicated to the practice and preservation of the traditional Catholic liturgy sung in Gregorian chant.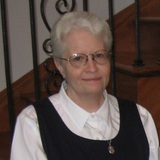 Forcibly removed from San Diego at the age of eight, Julie grew up with grass burrs in her socks three miles south of the Cowboy Capital of the World: Bandera, Texas. After three years in San Antonio at the University of Texas, Julie migrated to cooler climes in the northern Rockies of Montana, where she shoveled snow in Browning, East Glacier, Missoula, Bozeman, and Great Falls. A legal secretary by trade and a contemplative by nature, Julie is an oblate of Clear Creek Abbey in northeastern Oklahoma.