NY Style Sneaker Kings Edition
by Armand Lucas
About the Book
The Sneaker kings Edition features Rekanize from Brooklyn, Ian Higginson from NY representing LuckyLaced, Jaylen Cameron from NY, Andre Nostalgic Brown from Baltimore, Joshua Soto from Hollywood FL, and Hodgson Lawrence representing Miami.
We also cover the online phenomenon of the sneaker platforms of Stock X and Goat.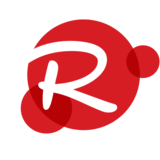 Our internationally recognized magazines are more than business, fashion and gadget tips. We cover the art of the sale, entrepreneurship and dedication to one's artistic goals. Our magazines consist of Millennial Entrepreneur, NY Style, LA Model, Official Volume GameTime, and Florida Business Review magazine.