DONALD TRUMP is my [frickin'] GURU
DE-CONSTRUCTING THE MIRAGE OF DESPAIR -- whilst encouraging presence of mind
by A. Lady
About the Book
Tired of ongoing threats to the US body politic?
Tired of feeling helpless, hopeless, permanently damaged?
Want to dump yr bigly miasma of trumpy-horror once and for all?
NEW all-natural anti-inflammatory wisdom in this here samizdat broadside rly works!
It's UN-believable. UN-BELIEVABLE!
Features & Details
Primary Category: Poetry
Additional Categories Action / Adventure, Arts & Photography Books
Project Option: 8×10 in, 20×25 cm
# of Pages: 106
Isbn
Publish Date: Jul 01, 2022
Language English
Keywords

First Aid

,

Satire

,

Trauma

,

Gertrude Stein

,

Trump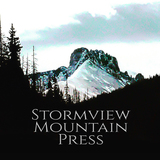 At Stormview Mountain we believe the relationship between writer and reader is sacred. When one reads, one allows magic to enter one's mind. We give permission to let our thoughts and imaginations be commandeered by a specific writer for a period of time. We permit ourselves to be inspired, provoked, entertained and influenced by the writer's ideas. We select authors who understand the integrity of this relationship. We offer them a platform, not only to sell their works, but to further develop a connection to their readerships. The dynamic interaction that occurs when a reader holds a book in their hands (or digital reader!) is unique. It is a nexus of minds. Stormview Mountain Press is like a modern day book drop!