The Spirit of Ukraine in the War of Transformation
by John Selye
About the Book
'The Spirit of Ukraine' evokes the inner dialogue of a Ukrainian soldier. It shows that the great spirit that has flared up among Ukrainians - astounding us all - cannot be extinguished.
A brief, vibrant, and far-ranging narrative - it encourages readers and thinkers (we, who have only known freedom!) to contribute in every way possible to the freedom of Ukraine - and to the future of freedom itself.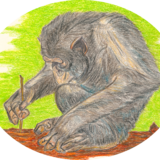 I founded Stowe4Peace to boost our resolve so we never give up on Ukraine. This book was written for the same purpose, and the proceeds will go to maintaining the Stowe4Peace website and all its projects into the future - for as long as necessary!