Nadie Es El Dueño Del Mundo
Un manual sencillo para volver a usar el sentido común
by Mr. Nobody
About the Book
Mr. Nobody, una persona conectada espiritualmente con el divino, navega su camino a través de la vida como un ser humano en la tierra, forzado a vivir dentro de una sociedad gubernamental programada, creada para desconectar a la humanidad de la fuente, con el único propósito, su control.

Mr. Nobody despertará e iluminará la mente curiosa del joven lector, ya que explica y lo guía de manera alegre ~ de dónde somos, por qué estamos aquí, que es la sociedad gubernamental y cómo navegar a través de ella.

Mr. Nobody te hace recordar las cosas sencillas que quizás hayas olvidado, te hace consciente de las sociedades ocultas, mientras te inspira a comenzar tu viaje para desentrañar el secreto de tu propia existencia. Comenzarás a ver, comprender y cuestionar todo lo que te rodea, lo que inevitablemente te ayuda a recuperar el control de tu vida para vivir tu vida como Dios la diseñó divinamente.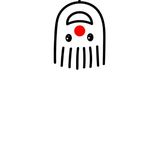 Mr. Nobody, a person spiritually connected with the divine, navigates his way through life as a human being on earth, forced to dwell within a programmed governmental society, created to disconnect humankind from source, for the sole purpose of their control.