Death's Garden Revisited
Personal Relationships with Cemeteries
by Loren Rhoads
About the Book
Death's Garden Revisited collects 40 powerful personal essays — accompanied by full-color photographs — to illuminate the reasons people visit cemeteries. Spanning the globe from Iceland to Argentina and from Portland to Prague, Death's Garden Revisited explores the complex web of relationships between the living and those who have passed before.

Genealogists and geocachers, travelers and tour guides, anthropologists, historians, pagan priestesses, and ghost hunters all venture into cemeteries in these essays. Along the way, they discover that cemeteries don't only provide a rewarding end to a pilgrimage, they can be the perfect location for a first date or a wedding, the highlight of a family vacation, a cure for depression, and the best possible place to grasp history. Not to mention that cemetery-grown fruit is the sweetest.
Features & Details
Primary Category: Arts & Photography Books
Additional Categories History, Biographies & Memoirs
Project Option: 8×10 in, 20×25 cm
# of Pages: 204
Isbn

Hardcover, ImageWrap: 9781735187662
Softcover: 9781735187648

Publish Date: Sep 22, 2022
Language English
Keywords

graveyard

,

cemetery photograph

,

cemetery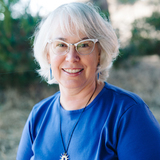 I'm the author of 199 Cemeteries to See Before You Die and Wish You Were Here: Adventures in Cemetery Travel. I edited Death's Garden Revisited and photographed the Cemetery Travel Notebook. I blog at www.cemeterytravel.com.