Andy Chitwood's Durango A Personal Reflection
In Durango's Shadows
by Patricia Chitwood Quink
About the Book
Factional - a blend of fact and unintentional fiction.
Fact from oral history and the rest from filling in the missing pieces the best we can since our oral history tellers no longer walk among us.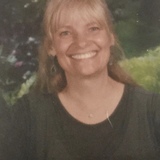 After a lifetime of teaching ranging from the primary elementary level to college level courses, it was time to switch gears. Now I write books. Writing oral history has always intrigued me, especially since I am a keepsaker by nature. I enthusiastically promote the use of Irlen Overlays and Lenses to combat the symptoms of Scotopic Sensitivity Syndrome stemming from offensive light not only in the classroom but also in our general environment. I have been a licensed Irlen Screener since 1990 and have used Irlen Overlays in my classrooms on a regular basis to ease headaches, behavior problems, and visual reading stress caused by offending light. My husband and I divide our time between our Chitwood family home in Durango, Colorado and our teaching responsibilities on the Navajo Nation. We are also fortunate to be able to share our lives with family and friends from Massachusetts to Oregon to Wyoming.