About the Book
Alexandria is a journey through the esoteric archives of lost histories, the cities and the devotees of an ancient order. Other searchers, lost in the desert, are referenced in contemporary news accounts. This is the documentation of the bibliographic travails encountered by a traveling wanderer, a novice archeologist digging through texts and long ago discarded manuscripts in search of the lost library of Alexandria.
Features & Details
Primary Category: Arts & Photography Books
Project Option: 6×9 in, 15×23 cm
# of Pages: 76
Isbn

Hardcover, ImageWrap: 9798211903425

Publish Date: Oct 18, 2022
Language English
Keywords

short story

,

art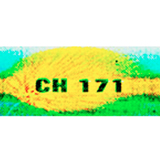 The published works function as Exhibition Novels, a format that offers a catalog of visual art embedded in all manner of narrative invention. The collections of short stories and limited-edition graphic novellas attempt participation in a literary esthetic that sifts through existential conflicts of media-narrative and the representation of the self in historical time. The feature-length novels are immersive and cinematic sagas fusing historical non-fiction with metaphysical invention to advance the notion that every history is a story always told for the first time.