An Illustrated Latin Miscellany
by Cora Beth Fraser
About the Book
This little book features a collection of beautiful, inspirational and occasionally scurrilous extracts from Roman literature, with new translations by Rob Cromarty. Lavishly illustrated by award-winning classicist Cora Beth Fraser, this volume is the perfect gift for lovers of Latin and ancient history.
Features & Details
Primary Category: Coffee Table Books
Project Option: Small Square, 7×7 in, 18×18 cm
# of Pages: 64
Isbn

Hardcover, Dust Jacket: 9798211838338

Publish Date: Nov 06, 2022
Language English
Keywords

illustrated

,

literature

,

Roman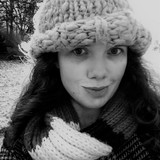 Cora Beth is an Associate Lecturer with The Open University, and an Honorary Research Associate in Classical Studies. She is Director of Asterion Neurodiversity Hub; winner of the 2022 Classical Association Prize; Lead Researcher on the Relaxed Tutorial Project; Senior Fellow of the Higher Education Academy; Fellow of the Royal Society of Arts; Co-Founder of the Hadrian's Wall Classical Association Branch; Director of Classical Studies Support; Member of the Lego Classicist Family and the ACCLAIM Network; holder of the Open University Recognition of Excellence in Teaching Award; and sits on several committees representing minority interests in Classics. She is a commercial artist, a single parent, a blogger and writer, and comfortably autistic.