Peggy Boyle 90th Birthday
From 9 kids, 21 grand children and 3 great grand children.
by Edward F. Boyle
About the Book
The life and times of Peggy Boyle from a Depression Era birth in 1932 to Irish immigrant parents to bringing up a family of 9 kids in Ridgefield, CT.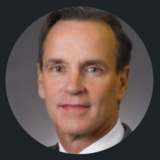 Ed has had a wide ranging career starting as a West Point grad serving as a US Army Captain in Germany, Istanbul and Seoul. Then after studying Machine Learning and Robotics at Stanford University, he launched a couple Silicon Valley startups where he worked closely with Apple for 10 years. After the dot com bubble, Ed transitioned into Quantitative Finance working for several leading hedge funds and asset managers in London, New York and California trading Currencies, Commodities and Futures. Since 2017, Ed has been working in the Venture Capital world with Private Equity Funds and Startup Founders, where he manages Escher Capital.