The Quiet Ganesh
Finding Erich Jantsch
by Leah Sciabarrasi
About the Book
Dr. Erich Jantsch has been described as an astrophysicist, an author, a businessman, an astronomer, a conservationist, a consultant, an engineer, an evolutionary theorist, a forecaster, a futurologist, a humanist, a lecturer, a music critic, a philosopher, a physicist, a scientist, an urban planner, founder of the 'big history' concept', a pioneer in systems and futures thinking, and one of the six founding members of the Club of Rome. His books and publications range from technological forecasting to evolution. In particular, his last book, The Self-Organizing Universe, has been influential in the interdisciplinary fields of biomimicry, holism, co-evolution, and self-organization. He was an occasional advisor to about twenty governments, several international organizations, and research institutions. This book, The Quiet Ganesh, is the start of a biography of this expansive man.
Features & Details
Primary Category: Biographies & Memoirs
Project Option: 6×9 in, 15×23 cm
# of Pages: 74
Publish Date: Jan 06, 2023
Language English
Keywords

Club of Rome

,

systems thinking

,

Erich Jantsch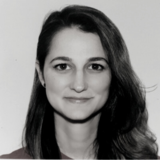 Dr. Leah M. Sciabarrasi is a higher education administrator, educator, and consultant. She has researched Dr. Erich Jansch for over a decade after discovering him during her Ph.D. work. You can connect with Leah on Twitter, LinkedIn, and Instagram. You can also visit her website, www.leahsciabarrasi.com, to learn more about her other research areas and work.