Quietly Killing it
How to Leverage Your Introverted Traits for Success
by M. D. Johnston
About the Book
Are you an introvert who feels like you're constantly struggling to fit into an extroverted world? "Quietly Killing it: How to Leverage Your Introverted Traits for Success" is here to help. Written by an introvert for introverts, this book offers practical strategies and real-life examples for how introverts can leverage their unique strengths and talents to achieve success in various areas of life. From understanding introversion and overcoming the challenges of social anxiety, to leveraging introverted strengths and finding success as an introvert, this book is your guide to thriving as an introvert.

Inside you'll learn how to embrace your introvertedness and use it to your advantage in the workplace, in relationships, and in your personal life. You'll discover how to build confidence, network effectively, and lead with your introverted strengths. You'll learn about the unique challenges and opportunities faced by introverted entrepreneurs, leaders, parents, and students. And you'll gain insights into how to navigate the digital age as an introvert.

With this book, you'll learn to celebrate and embrace your introvertedness, and discover that being an introvert is not a weakness, but a powerful strength. With "Quietly Killing it", you'll be empowered to achieve success on your terms, and live a fulfilling life as an introvert.
Features & Details
Primary Category: Self-Improvement
Additional Categories Social Science, Inspiration
Project Option: 6×9 in, 15×23 cm
# of Pages: 154
Isbn

Hardcover, ImageWrap: 9798211604339

Publish Date: Jan 23, 2023
Language English
Keywords

lead

,

self-help

,

How to

,

Success

,

MBTI

,

Introvert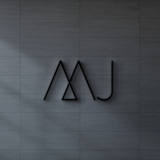 Meet MJ, a newly published author with a diverse technical background and a passion for all things creative. With a background in business, computer science, design, and many other areas of life, MJ brings a unique perspective to his writing. He has a keen eye for detail and a knack for weaving together complex technical concepts with engaging storytelling. MJ's passion for learning is evident in his writing, as he draws inspiration from his many deep pools of knowledge and first-hand life experience. Traveling is another passion that helps shape the unique perspectives MJ brings to the table; from the remote high country of Sweden to the bustling cities of Asia, he has explored many different cultures and landscapes, and brings a sense of authenticity to his work as a result. If you're looking for a fresh and engaging read, be sure to check out MJ's work. Visit mj.pub to learn more.