The Williams Behaviour Book
50 Models to Influence Action
by Bri Williams
This book may be found in online bookstores, like Amazon.com, using the ISBNs below:
Softcover ISBN:
9798211578999
About the Book
Influencing customers and colleagues to take action is rarely easy, and yet success in business relies on being able to do this each and every day.

We want people to buy from us, respond to our emails, click on our website, fill out forms, turn up on time, and work hard.

So why is it so difficult?

What international bestseller, The Decision Book, did for simplifying strategic thinking, The Williams Behaviour Book does for behaviour change, making science accessible, usable, and fun.

Drawing on the best behavioural research, influencing expert Bri Williams has created fifty visual models to help you:
• avoid working on the wrong problem
• convert ideas into action
• move the unmotivated

When you change behaviour, you change your world.

WHAT PEOPLE ARE SAYING
"Bri Williams is the Linnaeus of human behaviour. This is by far the best taxonomy of the different approaches to understanding human behaviour I have ever seen." - Rory Sutherland, Vice Chairman, Ogilvy, author of Alchemy

"Bri Williams' new book does a wonderful job of distilling the best of behavioural science into simple, clear and actionable insights and (best of all) visuals." - Richard Shotton, author of The Choice Factory and The Illusion of Choice

"Bri Williams has orchestrated a feast of helpful tools that work to identify and simplify what it takes to change human behaviour – the behaviour of others and, just as critically, our own." - Sam Tatam, Global Principal Behavioural Science, Ogilvy, and author of Evolutionary Ideas

"Bri's marvellous book makes behaviour change highly accessible, highly practical and highly enjoyable too. This book will help you solve almost any problem you or your business face." - Chris Rawlinson, Founder, 42Courses

Features & Details
Primary Category: Business & Economics
Additional Categories Self-Improvement
Project Option: 5×8 in, 13×20 cm
# of Pages: 224
Isbn
Publish Date: Jan 31, 2023
Language English
Keywords

behaviour change

,

leadership

,

influence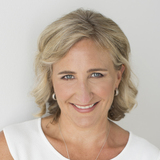 Bri Williams is The Behaviour Changer, one of Australia's leading authorities on behavioural influence. Bri founded People Patterns in 2011, a specialist consultancy that helps improve the effectiveness of businesses and individuals through behavioural science. Bri's books make the science of influence easy to understand and apply.