Robert Owen King: Engineer, Scientist, and Inventor
by MF Bardon GR Perras JG Lindsay
About the Book
Robert Owen King was an Engineer, Scientist, and Inventor whose career spanned the 19th and 20th centuries.
Although he was Canadian by birth, he lived, and worked in industry, government and academia, in the USA, the United Kingdom and Canada.
As part of his career, he conducted research at McGill University, Harvard University, Imperial College London, Cambridge University, and the University of Toronto.
He held at least 33 patents in three countries and published 61 scientific papers on a range of very diverse topics.
His inventions covered an amazing range of application areas, including the construction of greenhouses, ship salvage, means of preventing damaged ships from sinking, underwater control of submarines, automotive carburettors and exhaust systems, measuring engine performance, a method to control the thermal decomposition of butane, and using hydrogen as a fuel in spark-ignition engines.
By way of words, photos, and illustrations, the book details his career, highlights some of his inventions, and provides insight into his personal and family life. The story spans from his undergraduate studies at McGill through the extended period that he coordinated a significant portion of the Canadian Government's sponsorship of defence-related research.
Always driven by his work, he remained professionally active until the age of 85.
Features & Details
Primary Category: Biographies & Memoirs
Additional Categories Medicine & Science, History
Project Option: 6×9 in, 15×23 cm
# of Pages: 330
Isbn
Publish Date: Feb 14, 2023
Language English
Keywords

hydrogen

,

ships

,

engineer

,

scientist

,

inventor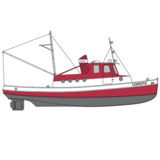 The Cordite Foundation is the non-profit alumni organization of the Royal Military College's Department of Mechanical and Aerospace Engineering.