About the Book
The "Chicago School Architecture" is a fascinating and important part of architectural history. The architects who were a part of this movement were pioneers in their field, and their contributions have had a lasting impact on the built landscape of Chicago and beyond.
Through my photos and posters, I wish to help keep attention on these important architectural works and highlight their lasting impact on the built environment. As preservation and focus on historic architecture remains paramount in an ever changing urban environment. Chicago, fortunately, still holds examples of some of the great architectural advances of a century and more ago.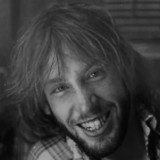 Photographer of extraordinary digital imagery. Architectural, editorial and fine art digital photography. My fine art "Geometrispective" imagery is a very unique style of abstract architectural and geometric perspectives. Born and developed out of the Cubists and Expressionists movements of painting, in how scenes are interpreted. You will find nothing in photography is similar to my beautifully detailed and vividly created concepts.