Mindfulness Meditation Journal
by LaDawn Jones
About the Book
This Mindfulness Meditation Journal is one of a kind and created for beginners and advanced meditators. It is designed to help you track your progress using 156 meditation log pages, 10 notes pages, and 8 gratitude list pages. According to a study published in Behavioural Brain Research in 2019, meditating for 13 minutes a day for eight weeks led to decreased negative mood states, enhanced attention, enhanced memory, and decreased anxiety. Researchers also found that participants who meditated for eight weeks had more significant results than those who meditated for only four weeks. Thankfully, the meditation log pages in this journal can be used in many ways:
- 5 months of daily meditation
- 3 meditation sessions per week for one year
- Up to 13 meditation sessions a month for one year
- No set routine or schedule
It is also a great keepsake to pass down so later generations can learn about your spiritual journey. Meditation is for everyone. All Individuals, whether you are a student, instructor, practitioner, employee, and employer, can benefit from using this journal. It can be used solo on your own time, in classroom and group settings, at business conferences, wellness workshops, and more. So, don't forget to order copies for your friends, family, and colleagues too so they can join you on your spiritual journey. They will be glad you did.

Please note: For eBooks most e-readers have built-in note taking capabilities. Check the user manual or online help pages for your e-reader to discover the details.

Sources:
Basso, J. C., McHale, A., Ende, V., Oberlin, D. J., Suzuki, W. A. (2019). Brief, daily meditation enhances attention, memory, mood, and emotional regulation in non-experienced meditators. Behavioural brain research, 356, 208-220.

Lahtinen, O., Salmivalli, C. (2020). The relationship between mindfulness meditation and well-being during 8 weeks of ecological momentary assessment. Mindfulness, 11, 255-263.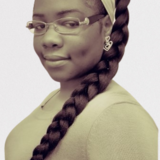 LaDawn P. Jones has a PhD in Criminal Justice and is Certified to teach Meditation, specializing in Mindfulness Meditation. She has been practicing meditation for over 10 years and enjoys sharing knowledge that provokes deep thought. Her mission is to advocate for positive social change worldwide by encouraging positive inner transformation and personal development through the expansion of consciousness. Her books are designed to be tools of empowerment, inspiration, and motivation for all.