The Story of the King Askarah The God Bellevolent True Worrior blank_canvas_7x7
Bellevolent True Warrior: A Schizoaffective Point Of View
by Kenneth Bruce Whitney Jr.
About the Book
A Schizoaffective Point Of View: * The way they write * The way they think * The way they want * The way they spell and the way they chose.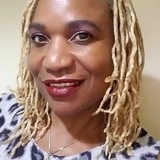 Dedicated, Tried and True. I am inspired by God's Word. Since childhood, I always turned to God's Word for encouragement when there is no other to turn to. Sharing my inspiration with the world. I find God's Word to be a masterpiece all things. I grew up in Pentecostal Church, Somerton, St. James, Jamaica West Indies. Migrated to New York and search for what I must do as my calling as well as through education to guide me in my endeavors, as with God All things are possible. I strayed many times, and I am back in the fold where I begin writing book and hope that others who wants to write their story will contact me to get them started I enjoy seeing people prosper and being the best version of themselves.