About the Book
A complete guide to communication, spiritual growth and partnering with your beloved crystal skull!

* Learn to clear energy and then program your crystal skull to assist you in all the ways you need
* Communicate to learn about your skull's history, mystery and even its name.
* Take a meditative journey with your skull
* Learn to increase the power and energy of your skull and to use it to raise your own vibration
* Build an altar, create a grid with your crystal skull and much more!

Journal pages to mark on your special experience
A written Guided Meditation that can also be accessed on-line with spoken word and music.
A complete compendium of activities and education for all crystal skull enthusiasts!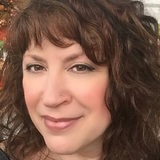 Just your favorite neighbor who speaks to the departed, Gia Qamar has been drawn to all things spiritual since early childhood. During her work as a Psychic, Medium and Reiki Master, she began to perceive 'whispers' from her collected skulls. She took their advice and, each time, learned they were correct! And so the story of her Skull Council began. A former professional Middle Eastern Dancer with a troupe of dancers and sold out dance classes, Gia left a promising career as a newspaper and magazine writer to follow her dance dreams. But soon her childhood spiritual yearnings called and Gia returned to her work reading Tarot and honoring both her clients in the living as well as on the other side of the veil. Her joy is evident in all facets of her life, especially in her ability to share stories of her adventures.