A Heritage of Homemade (2nd print run)
A Collection of Recipes, Photographs, & Stories From the Prisbrey-Holt Family
by Ellie Prisbrey
About the Book
A Heritage of Homemade is a collection of family recipes, photographs, and stories from the Prisbrey-Holt Family and beyond. In this 370-page book, you will find a wide array of found objects, family photos, family heirlooms, food splatters, crayon illustrations, and other visual elements that lend themselves to the feeling of this piece being passed down, cataloging A Heritage of Homemade.

Wether you read the book word-for-word, cook the recipes found in the book, or even just flip through its pages, I hope that you feel at home.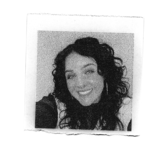 I am a Senior at Southern Utah University studying Graphic Design and Art History (Graduating April 2023). My current specialty is publication design, book design, branding, and exhibition design. My design process focuses on melding the digital and physical, finding the unique, authentic, and distinct point of view. My work often takes me down alternative routes, where the scanner has become my best friend. Whether teaching myself photography, scanning Christmas lights, collecting and cutting magazines, or climbing down a manhole cover to get the perfect texture, I look for a space where design can feel authentic and unique.