A Pack Forms
Kingdom Rising Volume 1
by Ophelia Kee
About the Book
A Pack Forms: Kingdom Rising Volume 1
A Draoithe Saga Tale

With nothing except disability discharge papers in hand, Luke limped away from the military to reinvent himself. After months of searching for a place to start anew, he finally ended up in Texas with a newfound determination to rise again.

The gorgeous school teacher neighbor he began secretly watching was an enigma, a mystery that demanded to be solved. With every passing day, his desire to possess her grew deeper until she became the most important thing in his life, and obtaining her became his obsession.

Determined to win her heart, they embarked on a grand romance, but he never suspected a shadowy evil watched him with malevolent eyes. With a suddenness that wrecked his world, a diabolical force of darkness attacked not him, but her, unleashing the warrior within.
Using powerful magic, Luke transformed into an immortal direwolf. His fangs dripped saliva of a primal rage to taste his enemy. He was a lethal beast, with one mission: to protect and defend the woman he held dear, no matter the cost. His love needed him, and he would stop at nothing to defeat the evil and build his pack.

Welcome to the dream…

Steamy Paranormal Romance / Urban Fantasy 18+ HEA! NC! Fated Mates
***Warning: Adult Themes, Fantasy Violence, and/or Explicit Sexual Situations. Intended for a Mature Audience.



Features & Details
Primary Category: Fantasy
Additional Categories Romance, Entertainment
Project Option: 6×9 in, 15×23 cm
# of Pages: 290
Isbn
Publish Date: Apr 14, 2023
Language English
Keywords

magic

,

urban

,

fantasy

,

romance

,

shifter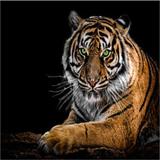 Not who everyone thinks she is. The product of someone's imagination. The end result of a lifetime wishing to get out. Do not buy the lie. If you live in fear, you give up freedom. Taking the risk and making the leap. Too much of anything is a bad thing. Innuendo floating on the mist that rises above the water. Walk away and leave it all behind. Telling the story that haunts a fantasy. Catching a dream. She does not exist. -Ophelia Kee