Healing from Narcissistic Abuse Journal
by Nawal El-dorgham
This book may be found in online bookstores, like Amazon.com, using the ISBNs below:
Softcover ISBN:
9798211273191
About the Book
Reflection Journal for Narcissistic Abuse Survivors:
Chapter 1: The Relationship: Reflect on the overall relationship, yours and their accountability for how it ended and what you gained from the experience
Chapter 2: The Narcissist: Who the narcissist was, why you loved them and what blinded your vision of the psychological abuse
Chapter 3: My Healing: How you will heal from the abuse, what support you have available and what life lessons you have learned
Chapter 4: My Next Relationship: Who is your ideal partner, what is your view on love and how will you ensure you find what you are looking for to avoid falling in the same situation again
Chapter 5: Goals and Aspirations: Setting goals and aspirations in all areas of your life and reflecting on your progress to date to ensure you prioritise yourself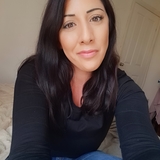 I am a Relieving Assistant Principal by trade and an aspiring life coach helping people heal from relationship trauma, in particular Narcissistic Abuse. Over the past 2 years I have supported a network of followers on my social media platforms by raising awareness on Narcissistic Abuse and the healing and recovery process. In my spare time, I create relatable videos to support healing and design journals to support others in reflecting on their trauma and how they can recover moving forwards.