A Frenchman's Duty (3rd ed.)
A Foot Soldier's Journey through the First World War
by J. Michael Dumoulin
About the Book
Hard cover with jacket. Non-fiction, with photos and illustrations. Sometimes gritty and graphic, sometimes humorous and insightful, "A Frenchman's Duty" follows Arthur's four years as a French foot soldier and cook on the Western Front during World War I. Transcribed and translated from his hand-scripted journal, then annotated with historic context and 100 years of perspective, this book is a must read for anyone wishing to truly understand the "war to end all wars."
Features & Details
Primary Category: History
Additional Categories Action / Adventure, Biographies & Memoirs
Project Option: 6×9 in, 15×23 cm
# of Pages: 266
Isbn

Hardcover, Dust Jacket: 9798211257924

Publish Date: May 09, 2023
Language English
Keywords

trench

,

soldier

,

war

,

military

,

France

,

PTSD

,

WW1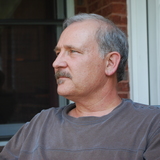 J. Michael Dumoulin is a 30-year Air Force veteran; a NASA retiree; former museum strategic initiatives director; and an author/illustrator. He is an award-winning communicator, a writer, and exhibit designer. He published his first book, "This and That," in 2011. The three-book set "Flatcreek Tales" (2015) were his 2nd, 3rd, and 4th books. J. Michael's fifth book, "Followership: The Manual" came out in 2016 (4th ed., 2020) and "Great Nations Dare to Explore" in 2017. "A Frenchman's Duty," (1st ed) is available at Amazon and on Kindle, and someday, when he feels old enough to release a memoir, "The Threads that Bind" (2019) will be, too. Dumoulin's 9th book, "Balanced on a Moment," was released in 2020. Colonel Dumoulin earned a B.A. in Graphic Art at Florida State and a B.S. in Advertising at the University of Florida. Awarded a Masters in Public Communications from Boston University, he also holds a post-Masters certificate in National Strategy from the Air Force's Air University.