ECHOES Poesie e Fotografie OF A LIFETIME by Enrico Pelos
by ENRICO PELOS
About the Book
Poesie e fotografie di una vita. Scritte (e fotografate) nell'arco di oltre 50 anni. Amori, lavori, avvenimenti, gioie e sofferenze. E poi ancora viaggi e ritorni, paesi e città, parenti, persone, amici, amiche, animali. C'è tutto, insomma, quello che riguarda la vita di una persona normale, nella vita quotidiana di tutti i giorni, normale come tante altre ma irripetibile e meravigliosa nella unicità che essa ha per ognuno di noi.
-
Poems (and photographs) of a lifetime. Written (and photographed) over more than 50 years. Love, jobs, events, joys, and sufferings. And then again travels and returns, towns and cities, relatives, people, friends, animals. In short, there is everything that concerns the life of a normal person, in everyday life, normal like many others but unrepeatable and wonderful in the uniqueness that it has for each of us.
Features & Details
Primary Category: Biographies & Memoirs
Project Option: 6×9 in, 15×23 cm
# of Pages: 478
Isbn

Hardcover, ImageWrap: 9788894752021

Publish Date: Aug 05, 2023
Language Italian
Keywords

ricordi

,

vita vissuta

,

foto

,

memorie

,

poesie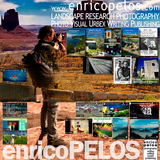 I walked my Liguria (but also the Grand Circle ...) for thousands of km and illustrated with my photography and wrote articles for magazines. I am the author of books, also a publisher and on the web and on social networks with Facebook sites and pages such as "Passeggiate a Levante" (Eastern Liguria Walks) and "Abandoned Places" dedicated to urbex photography that I began decades ago.. - Ho percorso a piedi la mia Liguria (ma anche il Grand Circle...) per migliaia di km ed illustrato con la mia fotografia e scritto articoli per riviste. E' autore dei testi e delle fotografie di «Passeggiate a Levante» (45 itinerari nella Liguria di Levante, Blu Ed., Torino, 2011); «Memorie Beatlesiane e dintorni» (co-autore testi con Rita Tunes, autore foto ed editore 2014); «Il Mulino di Neirone» (Lulu Pr. 2005-2020) «Lungo la Via Iulia Augusta in Liguria» (Lulu Pr. 2007/2014); e co-autore foto dell'«Alta Via dei Monti Liguri» (UnCamComGe ed., 1999). Ha curato PortAppennini... ed. R Ni d'Aigura...