Cover Hoops
A Music & Basketball Fusion
by Walker Aspinwall
This book is available to buy on Amazon
About the Book
Dive into the exhilarating intersection of two cultural powerhouses with 'Cover Hoops - A Music and Basketball Fusion'. Explore this visual celebration of the dynamic synergy between Hip-Hop and Basketball, immersing yourself in a gallery of stunningly reimagined artwork, where the electrifying rhythms of rap harmonize with the adrenaline-pumping intensity of basketball.

Featuring an array of legendary artists ranging from Nas and Biggie to Kendrick Lamar and Mac Miller, 'Cover Hoops' masterfully blends the auditory brilliance of their albums with the indomitable spirits of basketball legends such as Kobe Bryant, Steph Curry, Kevin Durant, and LeBron James. Each page unveils a mesmerizing fusion of the album's aesthetic with the athlete's prowess, weaving a narrative that transcends genre boundaries. 'Cover Hoops' is more than just a coffee-table book; it's a testament to the cross-pollination of culture and a visual tribute to the enduring impact of two influential realms.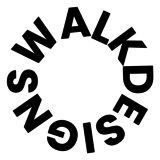 Brooklyn based graphic designer, illustrator, and hoops head.