About the Book
On July 27, 2013, Trish McGinity and Matt Raible were married at Holland Lake in Montana. Our loving family and closest friends were present. It was a fabulous ceremony and celebration!

Shortly after, we journeyed on a round-the-world honeymoon to Ireland, Italy, Thailand, and Fiji. We took no phones, computers, and backpacks that only fit a few days' worth of clothes. It was the trip of a lifetime!
Features & Details
Primary Category: Wedding
Additional Categories Action / Adventure
Project Option: Standard Portrait, 8×10 in, 20×25 cm
# of Pages: 170
Publish Date: Aug 14, 2023
Language English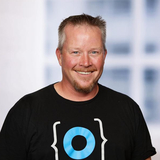 Matt Raible is a well-known figure in the Java community and has been building web applications for most of his adult life. For over 20 years, he has helped developers learn and adopt open source frameworks and use them effectively. He's a web developer, Java Champion, and Developer Advocate at Okta. Matt is a frequent contributor to open source and a big fan of Java, IntelliJ, TypeScript, Angular, and Spring Boot. Matt is a member of the bad-ass JHipster development team and loves classic VWs. You can find him online at @mraible and https://raibledesigns.com.