From Gladiator to Emperor
by Robert James
This book may be found in online bookstores, like Amazon.com, using the ISBNs below:
Softcover ISBN:
9798210964809
About the Book
"From Gladiator to Emperor" invites you to step into the arena of ancient Rome and explore the remarkable evolution of warriors into conquerors. Delve into the world of gladiatorial combat, Roman sword and shield techniques, and the intricate strategies that propelled the Roman legions to victory. Journey alongside these fierce combatants, learning how their mastery of tactics and weapons paved the way for the rise of emperors.

Through captivating quotations and illustrations, this book unravels the interconnected threads of warfare, psychology, and strategy that defined the Roman way of conquest.

Discover how the mindset of gladiators transformed into the visionary perspective of emperors, and how these principles resonate with our own challenges today. Embark on a journey that transcends time, drawing on the ancient wisdom that still holds the power to shape our modern approach to life's battles.
Features & Details
Primary Category: Self-Improvement
Additional Categories Health & Fitness, History
Project Option: 6×9 in, 15×23 cm
# of Pages: 210
Isbn
Publish Date: Aug 21, 2023
Language English
Keywords

art of war

,

sword fighting

,

gladiator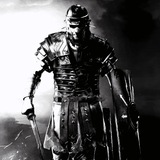 A distinguished authority in the realm of ancient warfare, Robert James, author of the captivating book "From Gladiator to Emperor", possesses over three decades of devoted study in the intricacies of ancient weapons. With instructor grades in diverse martial arts, coupled with a distinction in sports science and a self-study immersion into psychology, Robert James has cultivated a wealth of knowledge that brings his books to life. A prolific writer and seasoned researcher, James's past works have seamlessly intertwined with the themes of his new book, solidifying his position as an undeniable expert in the field. This exceptional fusion of expertise, passion, and profound insight ensures that readers are guided through an immersive journey into the heart of ancient combat, strategy, and the psychology of conquest, under the guidance of an authority whose dedication to his craft is unquestionable.