About the Book
Written by Dane McCormack, a direct descendant of James Magee, Exiled to Exalted is an illuminating historical nonfiction exploration of Australia's convict heritage, that follows a 14 year old James Magee, from committing petty crimes on the treacherous streets of Toxteth Park in Liverpool. To being exiled as a convict halfway around the world for stealing a shawl, gown, sugar and brass pan. To being exalted for helping establish the Midlands of Van Dieman's Land as the breadbasket of the new colony. James then married the daughter of the free settler he was assigned to and living happily ever after. Dane's mother Janice McCormack nee McGee has spent decades searching for who James' parents were and where they lived, so Dane also wrote the book to explore where James lived, his life to find more clues about his heritage.

By following James' story, Dane wants people to better understand what life was like as a convict, how important convicts were to the new colony and the Australian culture. To contribute to knowledge about convicts and to discover more about James' heritage.

How did living in England and their subsequent experience shape them and despite their challenges, foster creation of a fair and inclusive country? It is all the more remarkable that they were being transported for opposing British cultural ideals. Convicts were exiled, but we need to exalt them for helping create this wonderful country we now live.

How did the convicts upbringing and eventual transportation lead to their fundamental role in creating one of the world's most democratic and culturally diverse nations?

Rather than being embarrassed by our convict heritage because our colony was built by a bunch of criminals, let's all exalt the convicts for not getting angry and upset about being exiled halfway around the world, but seeing it as an opportunity to create the country that they always wanted to live in.
Features & Details
Primary Category: History
Additional Categories Family History / Family Tree, Biographies & Memoirs
Project Option: 8×10 in, 20×25 cm
# of Pages: 116
Isbn

Hardcover, ImageWrap: 9781923038172

Publish Date: Sep 15, 2023
Language English
Keywords

Magee

,

Van Diemans Land

,

Tasmania

,

convict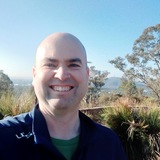 Dane McCormack was born and raised in Tasmania. He escaped to the mainland to pursue his career and has worked as a Business Transformation specialist for several of the worlds biggest companies including Boeing, Lockheed Martin, and KPMG. His love of writing was reawakened as he explored how he survived and thrived through a recent cancer journey. After being given 24hours to live several times and losing his long term memories, he set out on a mighty quest to find them and wrote his autobiography. It emphasised just how important history is, because it made him who he was, which helped him survive and thrive. It left him determined to leave a legacy for his family. He's now sharing his stories, to help others dealing with tough times. He is also exploring history in more detail by writing a book about his great great great grandfather as a legacy for his mother and a book about the company his dad worked for, as a legacy to his dad.