About the Book
"I AM ME Chronicles: 9 Short Stories about 9 Unique Relationships" is an inspiring collection of narratives that celebrates the power of love, acceptance, and self-discovery within the LGBTQ+ community. Each story explores the lives of diverse individuals who navigate relationships, face challenges, and experience remarkable personal growth. Through nine captivating tales, the book emphasizes the importance of embracing one's true self, regardless of race, creed, color, religion, gender, or character. The central theme revolves around the idea that self-acceptance is the key to unlocking a world of love and happiness.
Features & Details
Primary Category: LGBTQIA+
Additional Categories Literature & Fiction Books, Inspiration
Project Option: 6×9 in, 15×23 cm
# of Pages: 62
Isbn
Publish Date: Sep 21, 2023
Language English
Keywords

Awareness

,

Unity

,

Love

,

Relationships

,

LGBTQA+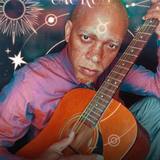 I have been rewarded by my Source with the ability to succeed in mostly everything I set my mind too. After a long time of being doubtful, fearful and unsure of myself, I have finally gain the knowledge and acceptance to love me. That's why my Source makes me always say I AM ME.. I Accept Myself More Everyday. I am so happy and grateful for my creation and I will do my best to spread love, positivity and peace to all that come around me. Learn to love yourself before you love somebody else.