Bumbu - Mom's Recipes of Authentic Indonesian Cuisine
My Childhood Favorites
by Vicky Crassous
About the Book
The name "BUMBU" means seasoning in Indonesian.
Immerse yourself in the rich flavors of Indonesian cuisine, with 76 recipes illustrated in 294 pages cookbook prepared by our author. It is a heartfelt homage to the authentic recipes of her mother's home-cooked Indonesian dishes. From vibrant vegetables to succulent meat, poultry, fish, seafood, rice and noodles dishes, and even delectable snacks and desserts, "Bumbu" comprehensively explores the country's culinary traditions. The author provides step-by-step instructions through images, detailed ingredient descriptions, and measurements in the Imperial and Metric systems. Whether you're a novice in the kitchen or a seasoned chef, "Bumbu" ensures that every dish can be recreated in the comfort of your home.
Discover the new flavor adventure and elevate your cooking with the authentic taste of Indonesia today! Available on Hardcover, Softcover and PDF file.
Features & Details
Primary Category: Cookbooks & Recipe Books
Additional Categories Coffee Table Books
Project Option: 8×10 in, 20×25 cm
# of Pages: 296
Isbn

Hardcover, ImageWrap: 9798210868756

Publish Date: Sep 24, 2023
Language English
Keywords

Asian food

,

Authentic

,

Indonesian recipes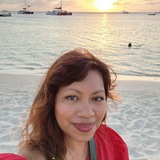 Hello! I'm Vicky Crassous. I was born in Jakarta, Indonesia, and moved to the US when I was 15. I started as a Fashion Designer and currently hold a position as a Senior Merchandiser. I loved traveling the world, meeting people, learning about their cultures, admiring the art and architecture, trying the local cuisine, and capturing all the beautiful moments through my lens. My true passion lies in exploring the world's cuisines, from street food to fine dining. Food has always been a source of fascination and joy for me. I love to share my cooking passion with friends and family because food brings people together and creates unforgettable memories. One of my most cherished moments has been the creation of this cookbook, a collaborative labor of love with my mom. Join me as I continue to explore, create, and celebrate the kaleidoscope of life's experiences, one adventure at a time.