JUTURNA Edition 21 2023
Male Art Magazine
by Patrick Mc Donald Quiros
About the Book
As we celebrate the 21st issue of JUTURNA Male Art Magazine, we can't help but feel grateful for the continued support from our readers and contributors. It has been a great pleasure to bring you the best of male art from all around the world for the past 20 issues, and we are excited to continue doing so in this latest edition.

Over the past 20 issues, we have seen the male form in art being explored in unique and diverse ways. From traditional paintings to modern digital art, the male body has been celebrated and reimagined by artists in various mediums. We have also featured insightful interviews with artists and curators, as well as critical essays that have challenged our perceptions of the male form in art.



Features & Details
Primary Category: Fine Art
Additional Categories LGBTQIA+, Arts & Photography Books
Project Option: US Letter, 8.5×11 in, 22×28 cm
# of Pages: 100
Publish Date: Sep 25, 2023
Language English
Keywords

Male Nude

,

Male Art

,

Art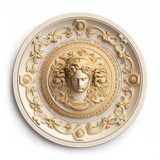 "JUTURNA" is the first international male art magazine from Germany. "JUTURNA" includes different styles and expressions of various international artists presented in the magazine in a perfect, inspiring and extraordinary way.