Present Tense
by Montgomery Museum of Fine Arts
About the Book
Exhibition catalogue for Present Tense at the Montgomery Museum of Fine Arts (MMFA) on view October 13, 2023 through January 7, 2024. In Present Tense, contemporary artists, Kira Nam Greene (American, born South Korea), David Crismon (American, born 1964), and the collaborative team E2: Kleinveld and Julien (Elizabeth Kleinveld, American, born 1967; Epaul Julien, American, born 1972), bring a contemporary twist to art historical traditions. Working with paint or photography, these artists reveal new directions in portraiture and still life.
Features & Details
Primary Category: Arts & Photography Books
Project Option: Standard Landscape, 10×8 in, 25×20 cm
# of Pages: 24
Publish Date: Sep 26, 2023
Language English
Keywords

contemporary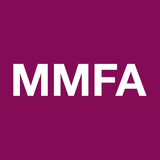 Providing compelling experiences centered on human creativity that enhance individual well-being and add to the collective vibrance of the Region.