About the Book
What happens when you grow up believing in God while not believing in yourself? What happens when you find yourself isolated emotionally while questioning where you stand spiritually? What happens when lust festers and grows while love escapes your grasp? What happens when these facts are ignored for years while searching for your own identity?

My soul cried out becoming aware of the truth. A reflection in the mirror unveiled the prison of despair built by my hands. How many years had I been there? And what would get me out of my own internal cell?

Writing became a positive outlet to release negative feelings. For years, I wrote until the prison bars fell and faded. Until the lust shattered. I wrote my way to freedom.
Features & Details
Primary Category: Poetry
Additional Categories Religion & Spirituality, Self-Improvement
Project Option: 6×9 in, 15×23 cm
# of Pages: 332
Isbn
Publish Date: Nov 07, 2023
Language English
Keywords

poetry

,

Christianity

,

self-improvement

,

despair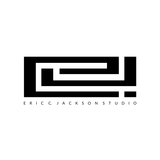 The Studio should Inspire Creativity. Provoke Imagination. Exhibit natural beauty. Challenge thinking while inviting Challenges to my own thinking. Eric C. Jackson (b. 1978) is a Visual Artist and Creative Writer originally from Fort Lauderdale, Florida. Inspired by traditional Fine Art, Cinematography, and Fashion, he treats each new Project as a Story waiting to be told. It's important for the Viewer to feel and almost hear the Scenes he Captures. Each Subject wants to be seen and heard. Eric uses the Camera to give them a Voice. Eric C. Jackson Studio showcases Internationally Published & Exhibited Fine Art Photography. The Art has been exhibited in Galleries around the globe including Gallery Du 808 in Bristol, UK and The ArtBox Gallery in Zurich, Switzerland. The Work has also been featured in Publications including Lens Magazine in Tel Aviv and CreativPaper in Manchester, UK.