Pans and Praises
Appetizing Recipes
by C. M. Taracido
About the Book
Every meal is an occasion for enjoyment. So goes my daily motto. Enjoy every aspect of the preparation, and then enjoy the food.

But there are things to do before enjoying a meal. Preparation is needed. Food must be bought. Utensils and ingredients must be assembled. The oven may need to be heated. So much must be done before a meal is served; that is why the hands that prepare the food must enjoy the process.

Even beyond food preparation there must be a recipe. It may not be written or filed in the recipe box. It may simply be the idea in the mind and the recipe flows from memory. So, along with the ingredients for a dish of food there must be a recipe, or the formula for putting it together.

One of the most important aspects of a recipe is getting the proper mix. Not putting things together in the right proportions, I know by experience, may cause the recipe to fail.

This cookbook comes out of my work and joy of cooking. What could be better? Sharing my cooking recipes as well as experiences is a way to share life more fully.

This cookbook is literally a celebration of the joys of eating and the simple pleasures of cooking.

Features & Details
Primary Category: Cookbooks & Recipe Books
Additional Categories Health & Fitness, Vegan
Project Option: 8×10 in, 20×25 cm
# of Pages: 120
Isbn
Publish Date: Nov 11, 2023
Language English
Keywords

desserts

,

sauces

,

cooking

,

Vegan

,

Tasty Recipes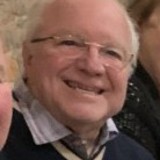 Retired professor, writer, and Chef.