Twelve Months at Cultus Bay
Whidbey's Southern Tip
by Tom Trimbath
About the Book
Whidbey Island is naturally beautiful and I captured the life of one corner of it throughout the year. For twelve months I photographed Cultus Bay near the southern tip of the island: by kayak in calm weather, from the shore in wild weather, and while wading during warm weather.



Those who are familiar with my books will recognize the continuation of a theme. I think the best way to know a place is to visit it often, on its good days, its bad days, and those seemingly boring days in between the dramas. A single visit can't do that just like a one-night stand can't replace a long-term relationship.



My books and photos are the products of my curiosity and my search for insights into our world, or at least my world. We live on a fascinating planet and in intriguing times. Whether that is for a reason, or just by chance, such a life is amazingly rich with experiences and connections. The best way to feel, to sense, the world and its complexities is to be active enough to get out into it, and quiet enough to observe it.
Features & Details
Primary Category: Arts & Photography Books
Project Option: Small Square, 7×7 in, 18×18 cm
# of Pages: 50
Publish Date: Feb 23, 2010
Keywords

Sandy Hook

,

Whidbey

,

Cultus

,

Scatchet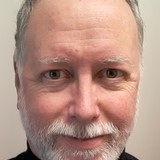 In addition to being a nature photographer, Tom Trimbath is the author of the series of nature essays Twelve Months at Barclay Lake, Twelve Months at Lake Valhalla, and Twelve Months at Merritt Lake, and the cultural essay Just Keep Pedaling (stories learned from bicycling across America). He is also the author of Dream. Invest. Live., a description of his frugal approach to personal finance. Recently he wrote two more books: a scifi novel, Firewatcher; and a book about tea, Kettle Pot Cup.