Twelve Months at Cultus Bay
Ebook
Whidbey's Southern Tip
by by Tom Trimbath
This is the price your customers see.
Other versions of this book
Primary Category: Arts & Photography Books
Version Fixed-layout ebook, 50 pgs
Publish Date: Nov 22, 2011
Last Edit Oct 19, 2012
Language English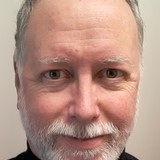 In addition to being a nature photographer, Tom Trimbath is the author of the series of nature essays Twelve Months at Barclay Lake, Twelve Months at Lake Valhalla, and Twelve Months at Merritt Lake, and the cultural essay Just Keep Pedaling (stories learned from bicycling across America). He is also the author of Dream. Invest. Live., a description of his frugal approach to personal finance. Recently he wrote two more books: a scifi novel, Firewatcher; and a book about tea, Kettle Pot Cup.