ny portraits 09
New York from ground level
by Davide Gazzotti
About the Book
In an intimate style, this book documents the hum and vibration of the most sought after city in the world.

Pushing Documentary Photography beyond its boundaries, these claustrophobic streets tell of the breathe of life in the uneasy era of The Great Recession of 2009, where anxiety and uncertainty threaten in a decadent version of The American Dream.
Features & Details
Primary Category: Fine Art Photography
Project Option: Standard Portrait, 7.75×9.75 in, 20×25 cm
# of Pages: 120
Publish Date: Jul 14, 2010
Keywords

street photography

,

NY

,

NYC

,

street

,

candid

,

bw

,

B/W

,

monochrome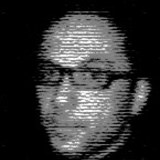 Since the early age, Davide Gazzotti showed an emotional passion for visual arts and communication despite his electronic engineering studies, that might be a reason to explain why his whole life has been full of both rigor and dissipation. Since 1996 he collaborated with web and creative agencies, but soon he started being required as a photographer of artists, theatre and concerts. His solo exhibitions include "bluestreet999" in Bologna, "Moving People" (Bologna, 2002) with baseTerra art collective. In 2006 Davide has been chosen as solo artist for an exhibition in Rome, a project called 'No Exit' where all his perturbations, sensitivity and emotions came up in a sequence of original images. His works were featured by major Italian and foreign magazines and newspapers, such as Meridiani, World Music Magazine, Corriere della Sera, la Repubblica, Cusine Kingdom, JMag, Manifesto, Il Resto del Carlino, la Gazzetta del Mezzogiorno, L'Unità, as well as in publications by Sperling&K...