Staff Pick
Bunker Volume I
The Visual Ride of Anthony Bernard Spreckels III
by Art Brewer
About the Book
A two volume visual scrapbook of photographer Art Brewers time spent with Bunker Spreckels. From the years 1969-1977 they traveled around the world and left an impression everywhere they went.



Anthony Bernard Spreckels, known to his friends as Bunker, was Clark Gables stepson and the heir to the Spreckels Sugar Fortune. With money to burn and nothing to lose, Bunker lived everyday like it was his last.
Features & Details
Primary Category: Biographies & Memoirs
Project Option: Large Square, 12×12 in, 30×30 cm
# of Pages: 120
Publish Date: Aug 10, 2010
Language English
Keywords

lifestyle

,

sports

,

surf

,

travel

,

portrait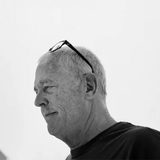 Photographer of surfing, surfers, travel and beach culture from 1967-2022. Art Brewer began his career as a teen shooting local Laguna Beach surfers and freelancing for Surfer Magazine in the late sixties, eventually becoming the photo editor. A self-taught photographer who once studied with Ansel Adams, he circled the globe countless times, chasing the world's best waves and the surfers who chase them. Art's images captured not only the sport, but surf lifestyle, travel, and the evolution of it all through the decades. His style and vision translated into a diverse array of publications and clients including Esquire Magazine, Rolling Stone, Islands Magazine, Nike, Gatorade, Vans shoes, Yamaha and Sea Doo. With an eye for action and a gritty twist on fashion, Art's work captured the essence of active lifestyles. His fine art prints can be seen in gallery shows around the world and in the books "Masters of Surf Photography: Art Brewer" and "Bunker Spreckels."