Twelve Months at Admiralty Head
Whidbey's Center
by Tom Trimbath
About the Book
Know it as Keystone, Casey, Crockett, or Admiralty, the west coast of Whidbey's center is Admiralty Head, a pivotal point of land that witnesses the passages of ferries, the ships, the tides, and migrating birds.



It points itself towards Port Townsend and the Olympics, as if the two portals to Puget Sound are trying to bridge the gap.



Tides, funneled past the point, produce standing whitewater waves. Wildlife thrives in the mixing waters. Cormorants, loons, and flotillas of seabirds bob, dive and swim while being swept along.



A few feet away, the calm waters of Crockett Lake act as landing pad and rest area for migrating flocks, but also as home to natives such as heron. Raptors float the shoreline breezes, cruising for dinner.



People have left their mark, sometimes solidly like Fort Casey and Admiralty Lighthouse, sometimes ephemerally like the defunct neighborhood that would have been called Chicago. Nature weaves around it all, coloring pilings and foundations, reclaiming railroads and docks.



Admiralty Head anchors an intriguing mix of people and nature. The point of land is innocuous but pivotal to all around it.



Here is what I witnessed. Visit it yourself and know that there is much more for you to see than I have shown. I hope you enjoy it all.




Features & Details
Primary Category: Arts & Photography Books
Project Option: Small Square, 7×7 in, 18×18 cm
# of Pages: 50
Publish Date: Sep 08, 2010
Keywords

Admiralty Head

,

Fort Casey

,

Camp Casey

,

Admiralty Inlet

,

Admiralty Bay

,

Driftwood Park

,

Crockett Lake

,

Ebey Preserve

,

Whidbey Island

,

Puget Sound

,

Admiralty Lighthouse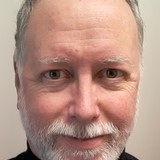 In addition to being a nature photographer, Tom Trimbath is the author of the series of nature essays Twelve Months at Barclay Lake, Twelve Months at Lake Valhalla, and Twelve Months at Merritt Lake, and the cultural essay Just Keep Pedaling (stories learned from bicycling across America). He is also the author of Dream. Invest. Live., a description of his frugal approach to personal finance. Recently he wrote two more books: a scifi novel, Firewatcher; and a book about tea, Kettle Pot Cup.