HAWAII
Visions of Primal Serenity
by Photographs by Andy Ilachinski
About the Book
Hawaii is an indelible part of me. More so even than my blood, my skin, or any of my physical possessions, for these are all far more transient and ultimately convey far less about who I really am. But the profound depth and timelessness of my affection toward these sublime, preternaturally beautiful islands, speaks volumes about the nature of my soul, and my relationship with nature herself.



I have visited all the Hawaiian islands (except for Niihau and Lanai) many, many times. The first time, in 1982, as a beginning physics graduate student. And most recently, in 2006, to celebrate my 10th wedding anniversary. It is from this latter trip that most of the images contained herein are selected.



This book contains 36 duotoned images and five color photos, with commentary and reflections on the serenity of the Hawaiian Spirit interspersed throughout. A "postscript" includes color snapshots of an "older Hawaii," as seen by my eyes/lens between the years 1982-1988.
Features & Details
Primary Category: Fine Art Photography
Project Option: Standard Landscape, 10×8 in, 25×20 cm
# of Pages: 78
Publish Date: Jan 18, 2008
Language English
Keywords

black and white

,

Hawaii

,

landscapes

,

ocean

,

beaches

,

nature

,

spiritual

,

serenity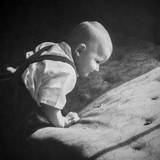 A Ph.D. physicist specializing in modeling complex adaptive systems by day, Andy is a published photographer who spends most of his free time with a camera. A founding member of Lorton Arts Foundation's Workhouse Photographic Society in 2009 (near Occoquan, VA), his photographs have won numerous awards, have been exhibited in many juried solo and group shows, hang in galleries, businesses, and private homes, and have appeared in numerous publications. Featured in Lenswork four times, spotlighted in B&W magazine twice, multiple-time finalist in the prestigious B&W Spider Awards, and published on many on-line magazines and blogs (including Luminous Landscape and Shadow & Light magazine), Andy has also been featured in Stone Voices magazine and won the international book contest sponsored by the UK Black + White Photography magazine in 2007. His blog (started in 2004) has been named one of the top 100 photography blogs by Photography Colleges