LURAY CAVERNS
Ebook
As Above, So Below: A Harmony of Contrasts
by Andy Ilachinski
This is the price your customers see.
Other versions of this book
About the Ebook
A fine-art photography portfolio of Luray Caverns (in Shenandoah Valley, Virginia). Consisting of over 60 black & white images of this natural wonder, the portfolio was made possible by the generosity of the Luray staff, who allowed this photographer essentially free reign of the caverns over the course of an entire day. My hope is that at least some of the extraordinary beauty, mystery, and majesty of this subterranean cosmos is revealed in the images in this book.



A sampling of the images that appear in this book is included was published as a featured portfolio in the print and DVD editions of Lenswork Issue #95 (Jul-Aug, 2011).
Primary Category: Fine Art Photography
Version Fixed-layout ebook, 98 pgs
Publish Date: Oct 19, 2011
Last Edit Mar 31, 2018
Language English
Keywords

portfolio

,

caverns

,

black

,

and

,

white

,

photography

,

fine-art

,

photography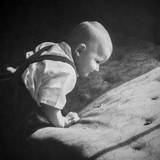 A Ph.D. physicist specializing in modeling complex adaptive systems by day, Andy is a published photographer who spends most of his free time with a camera. A founding member of Lorton Arts Foundation's Workhouse Photographic Society in 2009 (near Occoquan, VA), his photographs have won numerous awards, have been exhibited in many juried solo and group shows, hang in galleries, businesses, and private homes, and have appeared in numerous publications. Featured in Lenswork four times, spotlighted in B&W magazine twice, multiple-time finalist in the prestigious B&W Spider Awards, and published on many on-line magazines and blogs (including Luminous Landscape and Shadow & Light magazine), Andy has also been featured in Stone Voices magazine and won the international book contest sponsored by the UK Black + White Photography magazine in 2007. His blog (started in 2004) has been named one of the top 100 photography blogs by Photography Colleges